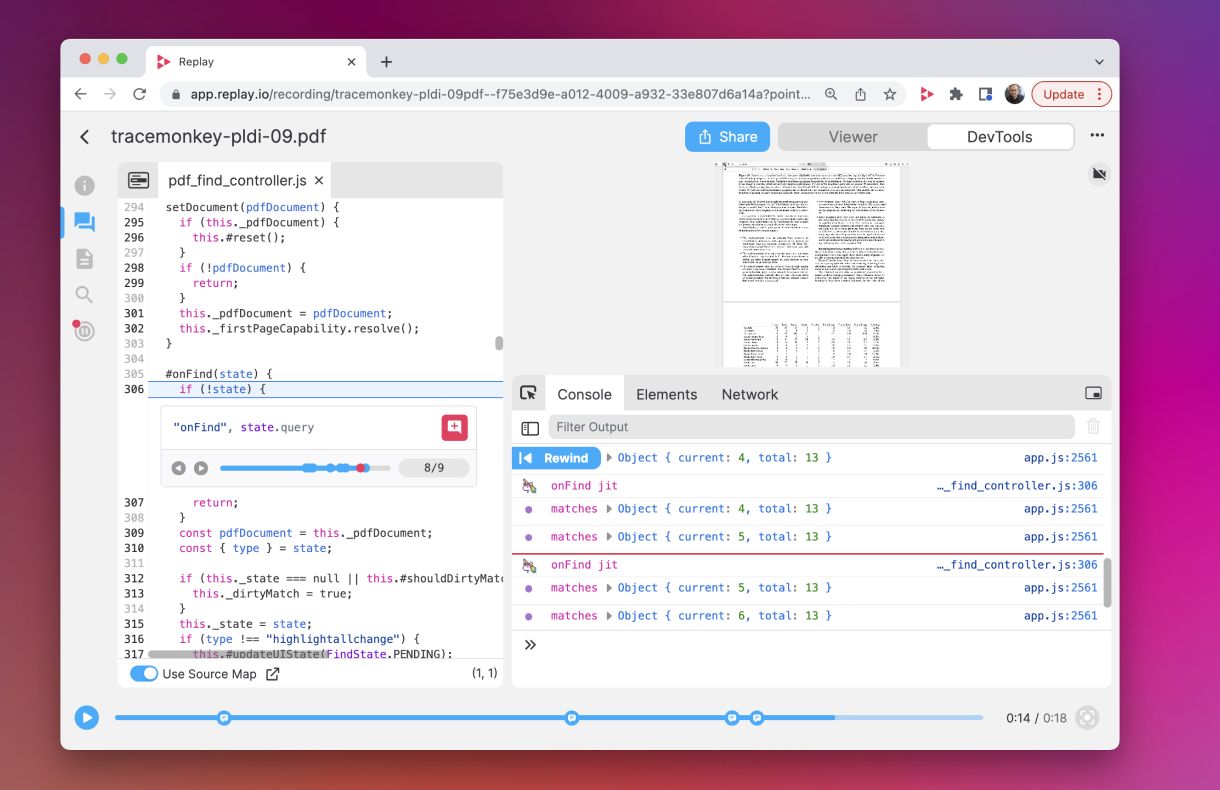 We're excited to share a feature that we're affectionately referring to as the Unicorn Console! You can now edit a print statement and add a 🦄, 🟡, 🟠, 🟣, 🟢 badge which will show up in the Console next to its logs.
The 🦄 helps you find a message when you have thousands of messages in the Console. The 🟡, 🟠, 🟣 badges help you spot inconsistencies when you are trying to pattern match.
We also hope that the 🦄 Console makes debugging a little bit more light-hearted. We are more creative when relaxed, but debugging is stressful. The 🦄 has done its job, if it helps you relax and get into a state of flow 🌈
We'd love to hear what you think and which emojis you'd like to see next 😄
Replay Launcher 🚀
We released an experimental Chrome Extension last week which helps launch the Replay browser. Install it 
here
 and let us know what you think in 
Discord
.
The extension is currently Mac specific, but we hope to add Linux and Windows support shortly.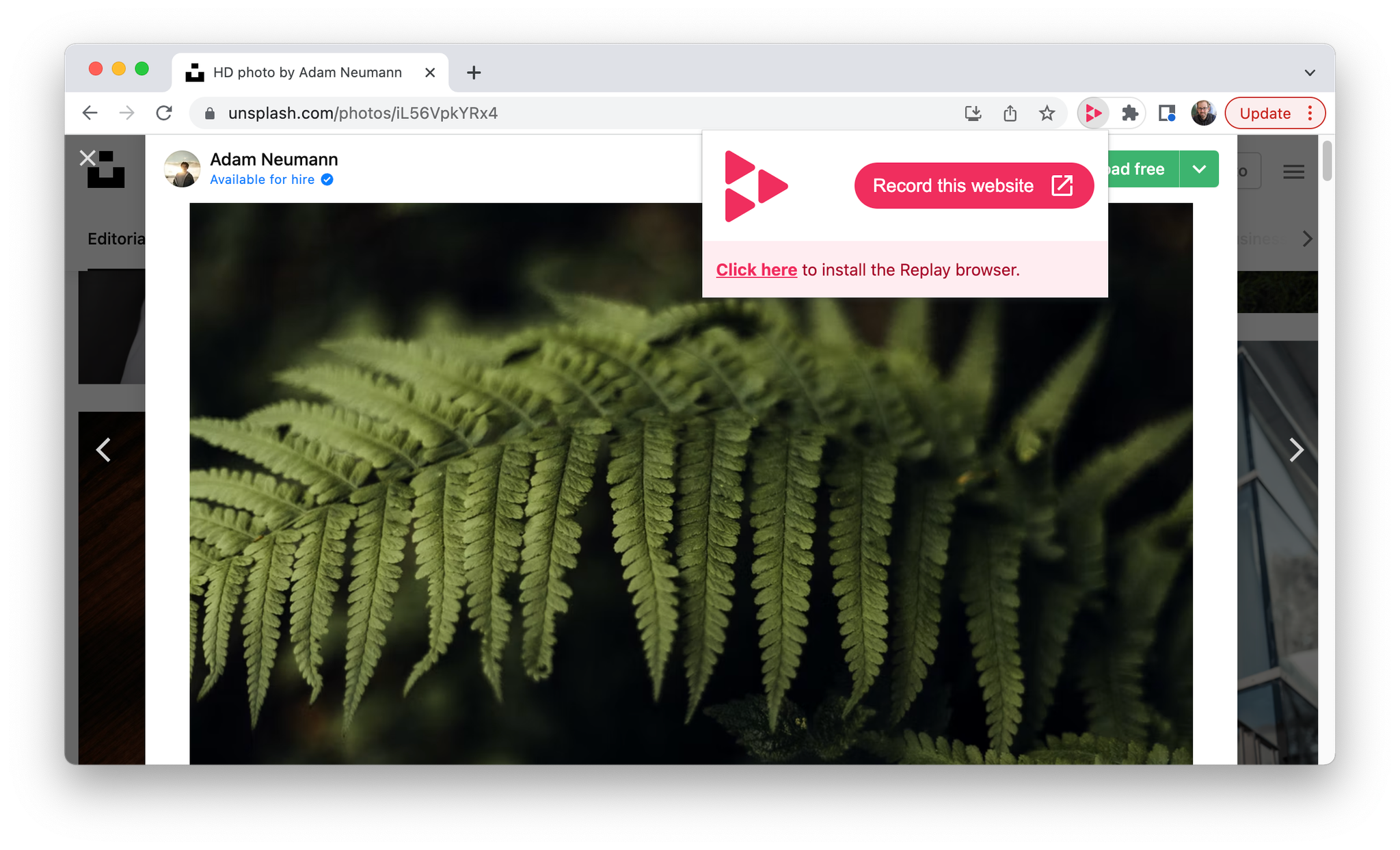 Replay Showcase
If you see a PDF in a web page, it is likely rendered by PDF.js. Here is a 
replay
+ 
loom
 which shows PDF.js in action. Ping us 
here
if you look into the renderer!