We're updating Print Statement Prefixes so that you can add a 🦄 with a single click! (
video
)
Print Statement Prefixes help with two common use cases
🟣 🟡 🟠 help you pattern match a wall of console logs
🦄 help you find a needle in a haystack of console logs
We'd love to hear what you think. What are your favorite print statement debugging tricks?
Polish
Here's a 
deep dive
of some of the interaction details that went into the 🦄.
Fast and Correct
On the backend, we're now parsing JS files with V8 which is 100X faster than Babel. (
pretty printing
)
Additional Updates
Network Monitor
It is now possible to comment on network requests and response bodies (
video
)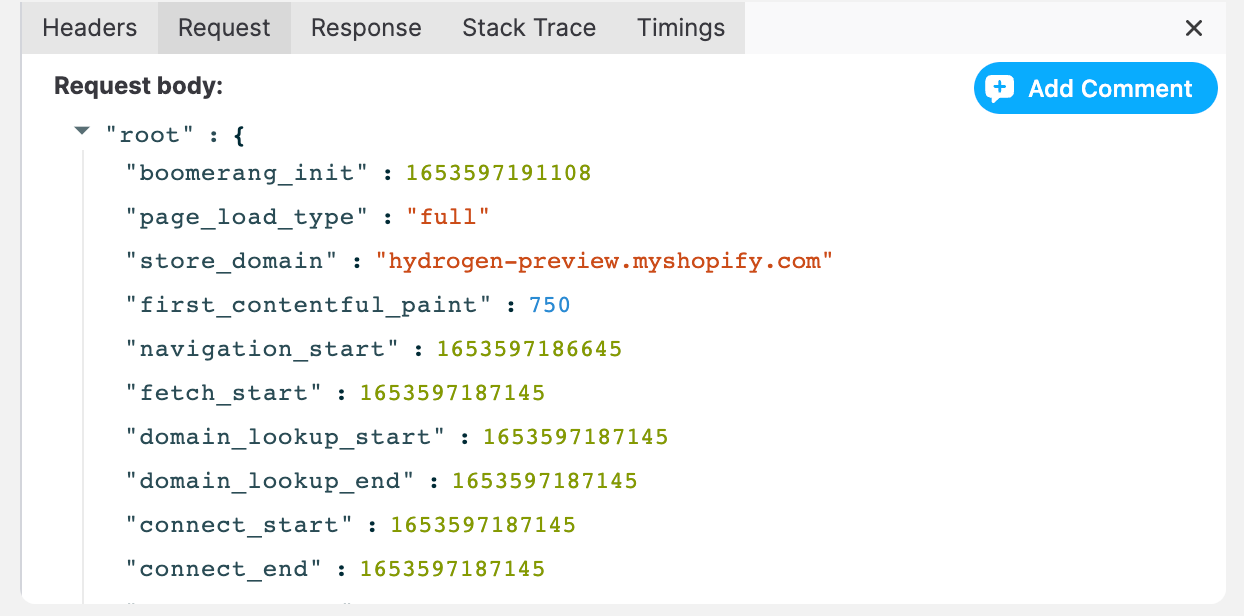 Unicorn Picker It is now possible to add a prefix directly to a Console log.

---
Replay Story
We thought it would be fun to highlight 
Hydrogen
, Shopify's new framework for building custom storefronts.
This 
video
 shows how the Gallery component rendered ten times. Here's the original 
replay
, if you have a couple of minutes, we'd love to hear what was causing the ten renders.