Happy Friday and for US folks happy Labor Day! With the US long weekend ahead of us, I thought I'd share some reflections on week two of our beta.
When we started Replay, we had a hunch that the best way to understand software was to record it and explore it after the fact. It's been super gratifying to hear that Replay has already helped folks
See why their application scrolled
Figure out why the loading pane appeared for a split second
Better understand react's internal render loop
Alter the way they conceptualized their application. WOW!
We're also hearing requests for more collaboration features: is it alright to share Replay with others, is it alright to share recordings with the rest of the team.
We're so excited that Replay is already helping folks explore their software and collaborate with their team members!
Accounts + Shared Recordings
We'll begin rolling out new features next week around private recordings and sharing recordings with other users. Let us know if you think Replay would be a great fit for your team!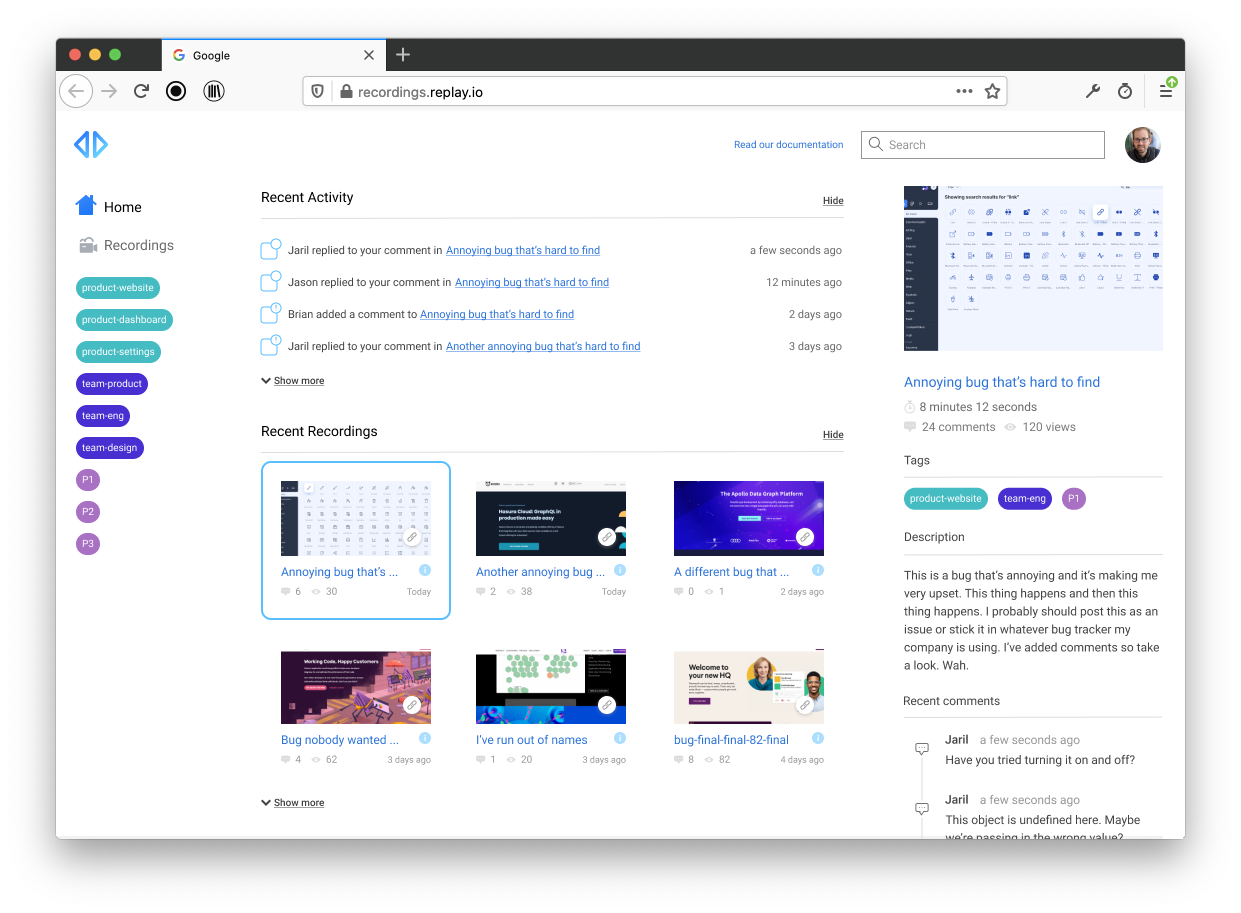 ---
Updates
We closed 74 issues this week and are working on focusing on the core UX.
We're actively hiring for a founding designer and systems engineers. Reach out if you're interested!
We have 5 good first bugs and are always excited to onboard new community members. Say hi in Slack if you'd like to get involved. 👋
Best,
Jason